Powered by your favourite tools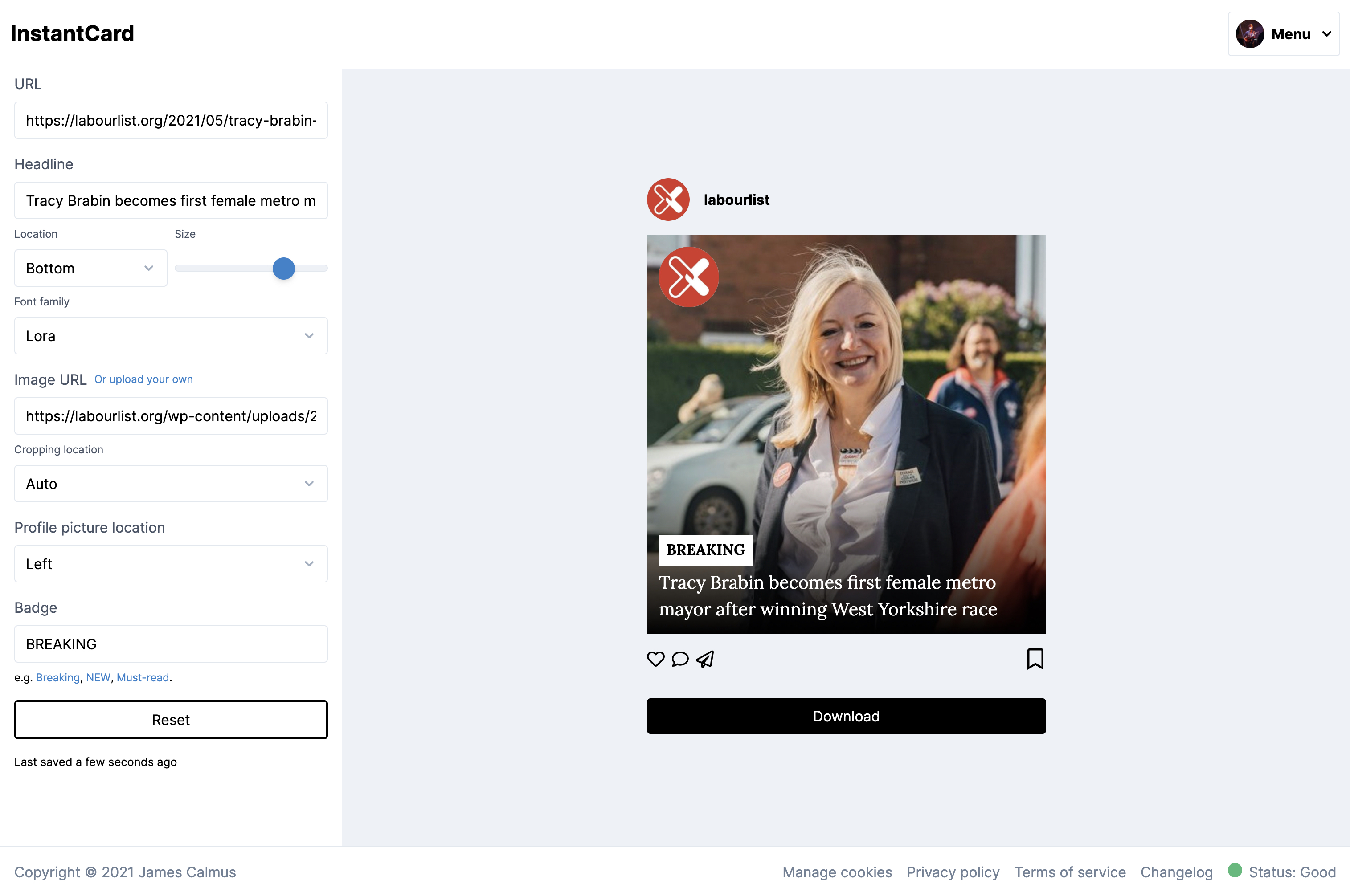 How does it work?
Step 1
Sign up for £1.99 and answer one simple question.
It really is just one: what is your Instagram username?
---
Step 2
Paste in your article URL.
Or better yet, install our Google Chrome extension so you can click it directly while viewing your article.
---
Step 3
Download and post.
Generate your Instagram post, download it and post it on Insta. That's it.
NEW
Refer a friend and earn commission. Forever.
Share InstantCard with your friends and earn 50% from every new subscriber you bring to us, for the lifetime of their subscription with us.